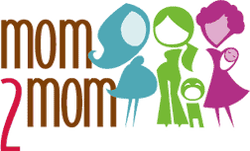 God's Word is clear. He wants women involved in the lives of one another. There is no better time than when our children are young to reach out to each other for support and encouragement. Our Mission Statement is "Mom-2-Mom exists to help develop and nurture both individual and personal relationships with women of all ages in the name of Jesus Christ. We will strive to encourage, equip, and develop every mother to realize her potential as a woman, mother and leader".
Mom-2-Mom is engaged in nurturing for personal and group growth, missions, and mentoring.
Meetings are held once a month on the last Friday from 12:30-2:00 p.m. Free childcare is provided. In addition, monthly play dates are scheduled at various venues. While moms of all ages are encouraged to attend, this program focuses on moms who still have children "under the roof".
Contact Rachel Mosiychuk at This email address is being protected from spambots. You need JavaScript enabled to view it. for more information.
"Having so fond an affection for you, we were well-pleased to impart to
you not only the gospel of God but also our own lives, because you have
become very dear to us." I Thessalonians 2:8